How Vibrant Health of Colorado Serves the Community
Welcome to Vibrant Health of Colorado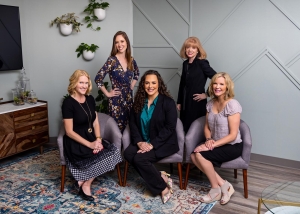 Vibrant Health of Colorado was formed in September of 2019, after the loss of Dr. William Lee and the closing of Women's Health Consultants. Dr. Lee served the community and offered incredible and compassionate healthcare to his patients for decades and I was proud to carry on his legacy. Vibrant Health is a multi-specialty clinic that offers comprehensive gynecological care, primary care, and functional medicine. At Vibrant Health of Colorado, we are committed to helping our patients improve their health and get back to feeling vibrant. We utilize functional medicine and a root cause approach to guide our patients and restore balance in the body. Traditional medicine often lacks the resources to treat chronic symptoms. Every day we see patients that have sought opinions from numerous medical providers, always being told that despite debilitating symptoms, their labs are "normal" and nothing is wrong. Unfortunately, these men and women are forced to believe they can't be helped and go on, sometimes for years, feeling exhausted or depressed or having chronic symptoms that they've been told have no cause. Many times antidepressants are used to treat any and all symptoms that someone has. Antidepressants have a role in medicine, but at Vibrant Health we strive to find the root cause of the symptoms so we can resolve them, before resorting to prescriptions. Each of our providers are passionate about making this type of healthcare accessible to as many people as possible. For this reason, we choose to be in network with most insurance plans. We believe everyone should have the opportunity to reach their health potential, and for many, this would be difficult or impossible to do without utilizing their health insurance. While providing this level of care is challenging within an insurance model, it is also rewarding. Nothing is more satisfying as a practitioner than watching people heal and get their lives back. Instead of adding prescription after prescription to treat symptoms and side effects, we are often able to decrease the number of prescriptions our patients need. To truly heal and achieve vibrant health, it takes a commitment from both the provider and the patient, but it can be done and the results are often miraculous.
Meet the Vibrant Health Team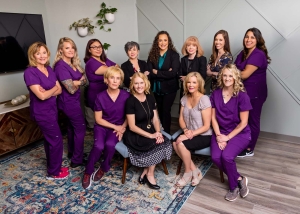 Our team at Vibrant Health of Colorado is here to help you achieve your goals. We pride ourselves on going the extra mile for our patients. We have a strong team that works together to make your experience different from what you've had in other offices.
You'll start at the front desk, met with friendly, helping faces and then one of our medical assistants will take your vitals and go through your history before you are seen by one of our incredible providers. Over time you will get to know all of us, as each employee plays a vital role in the functioning of Vibrant Health of Colorado.
Please explore our "Meet The Team" page to learn more about all of us.
Our Healthcare Services
While all of our providers specialize in functional medicine, looking deeper into symptoms to find the cause, we also offer traditional gynecological care and primary care. Our goal is to be able to meet all of your healthcare needs within one office.
From a traditional medical perspective, we offer primary care including the evaluation and care of injuries and illness along with yearly physical exams. We also provide compassionate gynecological care for women from adolescence through menopause and beyond. We evaluate and treat STI's and vaginal infections, offer comprehensive contraceptive counseling, we offer procedures like IUD insertion, endometrial biopsies and colposcopies.  We also treat the symptoms of menopause with bioidentical hormones. We use many tools to help our patients reach their goals including bioidentical hormone therapy, optimizing thyroid, working to improve gut health including digestion, and detoxification. We also treat SIBO and IBS. We work with chronic infections like Lyme disease and help patients resolve symptoms of mold or toxin exposure.
Serving Colorado in Healthcare
Vibrant Health of Colorado is located at SkyRidge medical center in Lone Tree, Colorado. Our patients come to us from all over Colorado, telehealth has made it much easier to access care with us even if you live far away. We're proud to serve the Lone Tree, Castle Rock, & Greater Denver areas for all of your health care needs!
Schedule a Consultation with Vibrant Health
Our team is happy to answer any questions you have regarding your health. Our front desk professionals can discuss your goals and concerns and recommend a provider that will be right for you. Vibrant Health of Colorado prides ourselves on rooting out the underlying issues rather than just treating symptoms. We focus on understanding your medical history, daily lifestyle, nutrition & exercise levels, and addressing any symptoms or concerns you may have. Please reach out to us via text, email, or phone with any questions, or Schedule a Consultation Today!
https://vibranthealthofcolorado.com/wp-content/uploads/2022/07/Vibrant-Health-of-Colorado-Meet-the-Team.jpg
1142
1600
VibrantHealth
https://vibranthealthofcolorado.com/wp-content/uploads/2019/12/logo-vibrant-health-of-co-affiliates.png
VibrantHealth
2022-07-14 10:22:01
2022-10-19 14:26:32
How Vibrant Health of Colorado Serves the Community