Meet our Providers and Staff
Medical Clinic Lone Tree, CO

Vibrant Health of Colorado utilizes functional medicine to focus on root causes to improve health rather than using prescriptions to treat symptoms. By using bioidentical hormone replacement therapy (BHRT), testosterone pellets and nutrition we help people live a more vibrant life. Your overall health is essential, and when you're having problems, we are here to help!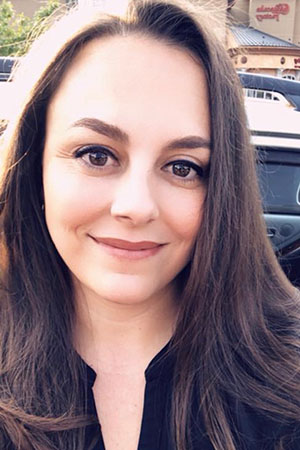 Deanna Woodroffe, WHNP-BC
Owner
Women's Health Nurse Practitioner
Deanna Woodroffe, WHNP, is a board-certified Women's Health Nurse practitioner and the owner of Vibrant Health of Colorado. She is passionate about helping her patients create and maintain vibrant health.
Deanna has worked as a nurse practitioner for nearly 15 years and has worked with bioidentical hormones since the beginning of her career. Deanna graduated from Saint Louis University with her Bachelors of Science in Nursing and completed her Masters in Nursing at the University of Missouri, St. Louis. Deanna practiced in St. Louis, MO for 12 years prior to moving to Denver.
Early in her career, Deanna often found herself frustrated with the limitations of traditional medicine in treating her patients and her own chronic symptoms. As a result she began studying functional and integrative medicine. In 2012 she completed a fellowship in anti-aging and functional medicine with the American Academy of Anti-Aging medicine.
Deanna uses a functional medicine approach to help her patients obtain & maintain vibrant health. She focuses on root causes rather than treating symptoms. She uses nutrition, bioidentical hormone therapy, hormone pellet therapy, thyroid optimization and the latest advancements in medicine to bring balance back to the body.
Deanna's specialties include: adolescence through menopausal gynecology, autoimmune disease, chronic conditions such as irritable bowel syndrome, chronic fatigue and fibromyalgia, and hormone imbalance.
Deanna is passionate about helping people with chronic conditions have a better quality of life and you will often find her speaking on such topics in her quest to educate the public on effective approaches to wellness and anti-aging.
Deanna lives in Castle Rock with her youngest daughter and her Golden Retriever, Eddy. Her oldest daughter is a junior at Mizzou. In her free time, Deanna enjoys hiking, live music and exploring the mountains.
Vibrant Health of Colorado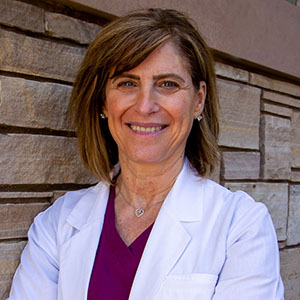 Heidi Oster, MD, PC
Owner
Medical Doctor
Heidi J. Oster, MD, graduated from the School of Medicine at the University of California, Los Angeles in 1988. She went on to complete her residency at Harbor-UCLA Medical Center and now specializes in OB/GYN in Colorado. She says of her practice, "Being an OB/GYN is a privilege that allows me to help women from puberty through geriatrics. I enjoy the ability to care for my patients with the support of my caring and efficient staff."
For almost 20 years, Dr. Oster has been providing women in Colorado with friendly, compassionate health care for their changing bodies. She has created a warm, trusting environment in which her patients feel valued and cared for. Dr. Oster and her team of skilled Nurse Practitioners have also built strong, well-respected relationships with her patients, colleagues, and associated health care facilities. As a result, her patients receive well-rounded health care.
Not one to rest on her laurels, Dr. Oster stays on top of current trends in her field and incorporates the best practices into her work. For an example, she is certified to use robotic surgery. Using the da Vinci® Surgical System, she can perform certain gynecological procedures more efficiently.
Since establishing herself as a notable women's health care provider, Dr. Oster desires to promote women's health to Lone Tree residents. From puberty when major changes begin to affect the female body, through the last stages of change, Dr. Oster provides excellent care.
Vibrant Health of Colorado
Donna Clarkin, WHNP-BC
Women's Health Nurse Practitioner
As a board certified Women's Health Nurse Practitioner, Donna Clarkin has practiced for more than 35 years. Donna has worked with women of all ages from puberty through menopause and beyond. She specializes in routine gynecological health care, contraceptive counseling and hormonal imbalance. She especially enjoys working one on one with her patients experiencing hormone imbalance, including premenstrual syndrome, perimenopause and menopause. She completes an extensive hormone evaluation and assesses each patient individually to determine the right type of bioidentical hormones that will optimize their health and well being. She also educates her patients on supplements that help to promote a healthy lifestyle so that each woman can live life to the fullest. In her free time Donna loves to read and spend time at her family's cabin in the mountains.
Vibrant Health of Colorado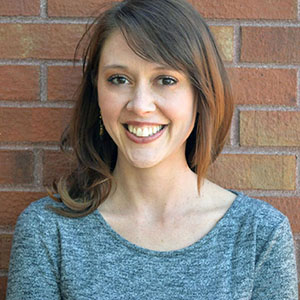 Erynn Kay, PA-C
Primary Care and Functional Medicine PA-C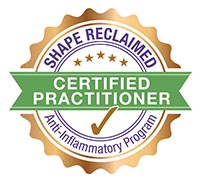 Erynn Kay, PA-C is a board certified, licensed Physician Assistant who is very excited to join Vibrant Health of Colorado this year, bringing primary care and functional medicine to the office!
Erynn has worked in primary care for over 10 years. After graduating with a Master's Degree in Physician Assistant Studies from Midwestern University in 2009, Erynn practiced Internal Medicine and Pediatrics for four years in Phoenix, AZ. During these first few years, she noticed enormous gaps in conventional healthcare and embarked on several years of self-study in ancestral nutrition and natural healing to be able to provide more to her patients. Since 2013, she has worked in a blended conventional and functional family practice in Littleton CO, digging for root causes of chronic issues to provide the most optimal long-term solutions for the health of her patients. In 2018, she became certified as a Nutritional Therapy Practitioner through the Nutritional Therapy Association and became a Level 1 and 2 certified Restorative Wellness Practitioner, to further enhance her functional medicine education.
Her specialties include general primary care, gastrointestinal disease (including SIBO/dysbiosis), autoimmune disease, and metabolic disease/weight loss, all of which she uses a blended functional and conventional approach to address. Erynn also has a passion for educating up-and-coming healthcare professionals, and often gives guest lectures at the Physician Assistant Program at Rocky Vista University.
Erynn's hobbies include reading, yoga, traveling, walking her dogs Linus and Livi, and acting as organizer of a Paleo Meetup group in Denver, CO.
Vibrant Health of Colorado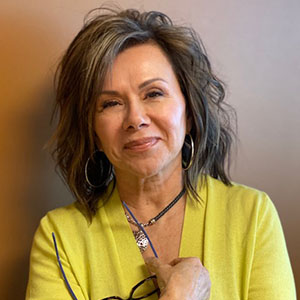 DeeDee Weaver
Practice Manager
DeeDee is a Colorado native, born in Pueblo, lived in Colorado Springs, then moved to Denver in 2000. She has also lived abroad in Santiago, Chile and Wurzberg, Germany.
DeeDee has devoted 28 years in healthcare: family medicine, ophthalmology, pain management, gynecologic oncology, and OB/GYN. Her real passion is in women's health and finds true joy exceeding the patient's experience each and every time. Out of her 28 years in healthcare, she has spent 19 of them in management, working with small to large practices, focusing her skills in operations, human resources, billing, and revenue cycle management.
She has attended University of Maryland, City College of Chicago, and Regis University, with her focus on Healthcare Administration.
"I knew very early in life that my path was to devote my time and energy to pursue a career in healthcare. I had no idea that after 28 years, I would still be so in love with giving the best I can to the patients and to my work family. It is so important that I live by example and treat every patient with kindness, compassion, and a welcoming spirit."
DeeDee cherishes spending as much time as possible with her two children and adorable granddaughter. She enjoys trying new restaurants with friends, addicted to audio books, and a laughing as much as possible.
Vibrant Health of Colorado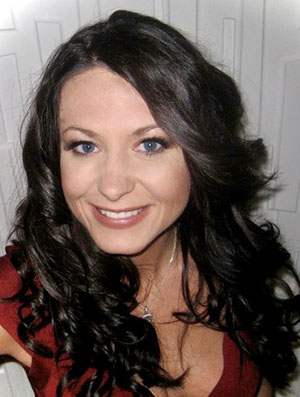 Shannon Goritz R.N.
Master Injector / Laser Specialist/ Cosmetic Trainer
Shannon Goritz is originally from Canada and has been a Registered Nurse for 24 years. She has been practicing in the field of Cosmetic Nursing since 2006 where she originally started with a prominent Dermatologist in Canada. Shannon has been a clinical trainer for Cutera Lasers,PRP, Radiesse Injectables and currently for Alma Lasers where she trains physicians and nurses across the USA.
Through her years of experience working within the cosmetic nursing industry she has gained master certifications in Botox, Dysport, Xeomin, Juvederm, Restylane, Radiesse, Scluptra, PRP and multiple laser platforms. Shannon honed her skills and developed a vast knowledge base which allows her to flourish within the medical aesthetics field.
Along with Shannon's passion to teach, she believes in listening to the client's desired outcomes, offering her knowledge and recommendations. Shannon believes client education, is the foundation in which to formulate personalized treatment plans that will achieve natural results based on individualized treatment goals.
Through Ongoing education, consulting and frequent training with expert cosmetic professionals, she continues to perfect her aesthetic treatments with the most up to date trends and techniques.
Shannon is passionate about her practice and believes in building a strong relationship to empower patients to look and feel their best.
In her free time, she enjoys spending quality time with friends and family, hiking, cycling, being active and cooking at home.
Vibrant Health of Colorado
Sherry Martinez
Front Desk Receptionist
Sherry is originally from a small town in upstate New York but has been a Colorado resident for almost 30 years. She has always had an interest in health care and enjoys being part of the team at Vibrant Health of Colorado. She takes pride in being a part of a fun, focused, supportive group of women dedicated to the practice and patients.
In her free time she enjoys any outdoor activities especially if it involves water! She enjoys movies, plays, concerts and spending time with my husband, two sons, and their Westie, Sammy.
Vibrant Health of Colorado